SESAR P06.07.01 WA3 "Conflicting ATC Clearances "
The ARIF was also used in the scope of the SESAR Initiative (Single European Sky ATM Research). A new software, developed by DFS, checks, if clearnacesclearances given by controllers could lead to conflict situations. Alerts and warnings support controllers and safety is improved. DLR was awarded by DFS to evaluate feasibility and operational capability of the new software. November 2013, ten controllers operated the system during a one week trial period in a simulated tower-environment directly at the airport.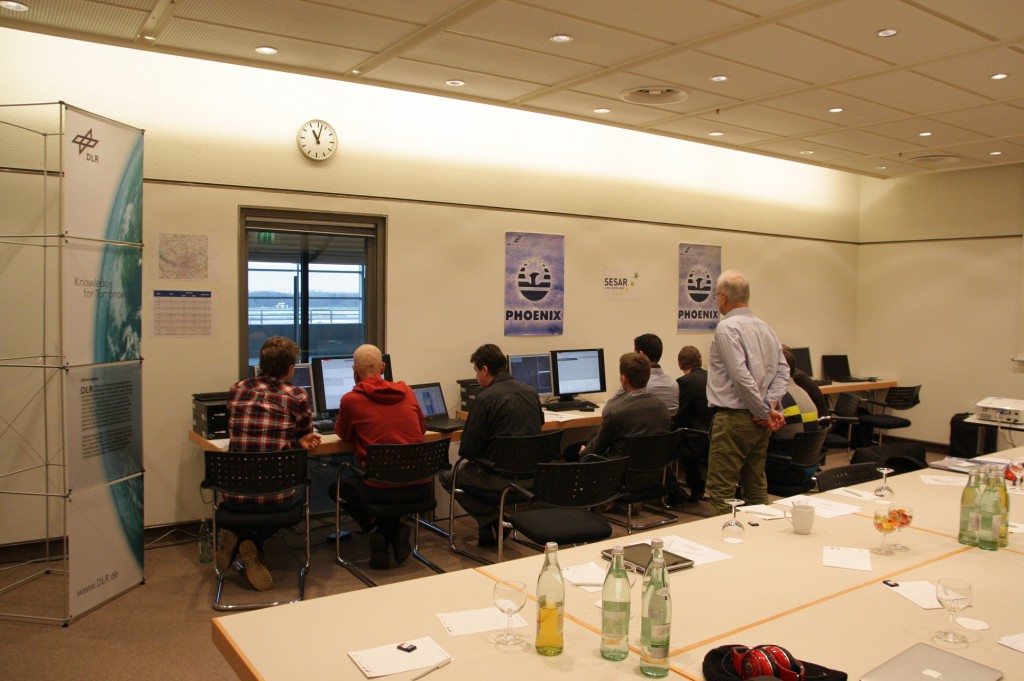 The ARIF was used to integrate real airport traffic into the system. Simulated additional traffic caused synthetic conflict situations. With this setup, trials could be conducted close to reality without interfering airport operations.